PRAISEMOVES YOGA
ALL ages and abilities welcome! Thursday evenings 5:30 p.m.
T.O.W.N.
Wednesdays at 6:00 p.m.
This group is for teens ages 13-18.
Women's Bible Study
Wednesdays at 10:00 a.m.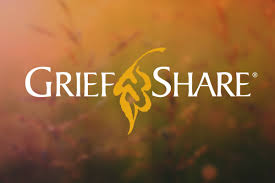 GRIEFSHARE It may be hard for you to feel optimistic about the future right now. If you've lost a spouse, child, family member, or friend, you've probably found there are not many people who understand the
deep hurt you feel.
This can be a confusing time when you feel isolated and have many questions about things you've never faced before.
GriefShare groups meet weekly to help you face these challenges and move toward rebuilding your life. Each GriefShare session has three distinct elements: Video Seminar with Grief Experts, Support Group Discussion, and Personal Study and Reflection.
GriefShare is for people grieving the death of a family member or friend. We understand that there are other losses in life that create feelings of grief. You might be experiencing a job loss, a divorce, estrangement from a child, or the loss of friends because of a move. This grief is real, but it is not the kind of grief discussed in GriefShare sessions. The next cycle for GreifShare will start on 9/12/22. This will be our orientation session. The first session will be on 9/19/22. The last session will be on 12/12/22.